Emus hatch from eggs. Emu eggs are laid by emus. Which came first is a perplexing question that cannot easily be answered. Whichever it was, we are glad that both emus and emu eggs are part of the U.S. agricultural scene. An emu is a large flightless bird...
read more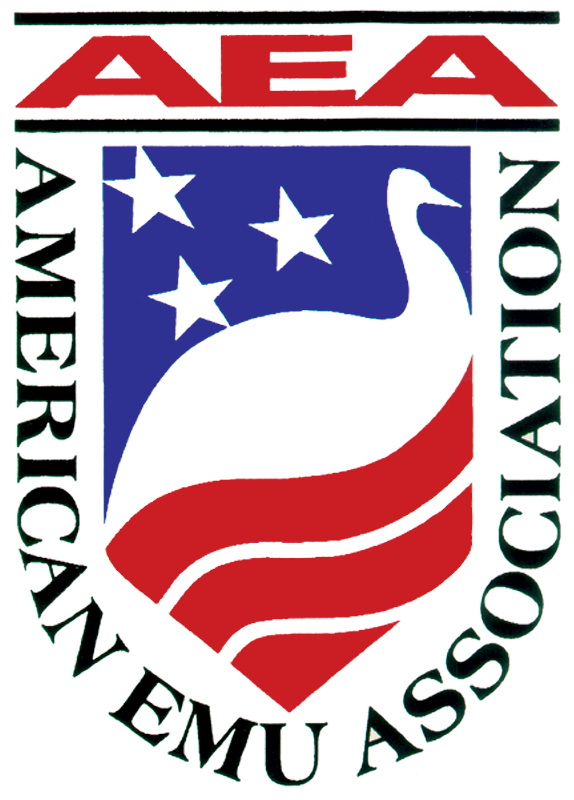 Founded in 1989, The American Emu Association is a non-profit trade association representing breeders, producers and marketers of emu meat, oil and other emu co-products. The emu industry is an alternative agricultural industry, dominated by the small farmer, who is devoted to humane and environmentally positive practices that will produce beneficial products for society. For more information about the American Emu Association (AEA) or the emu industry visit http://www.aea-emu.org or call 541-332-0675.
The American Emu Association makes no claims expressed and/or implied nor does it endorse any specific product.
AEA Certified Fully Refined®, AEA Certified™, AEA Certified Emu Oil™, AEA Certified Business Members™, AEA Certified Emu Oil Program™, and Emu Oil Life Just Got Better­® are trademarks of the American Emu Association and can be used only by AEA members with board approval.
Unauthorized use of our trademarks will be considered trademark infringement and will be dealt with accordingly.  ©Copyright 2018 All information contained within this site is the property of the American Emu Association (AEA). No information on this website can be used or reproduced without permission.