The Incredible, Edible Green Egg
Emu eggs are a seasonal item, available from October through April, at select groceries and through your local emu farmer
(EMAILWIRE.COM, February 29, 2008 ) San Angelo, TX – No we are not talking about one of the make believe foods in the famous Dr. Seuss breakfast of Green Eggs and Ham. These green eggs are real, they are quite large and they are laid by the emu. Standing nearly 6 feet tall and weighing over 110 pounds, the emu lays a dark green egg that has an average weight of one and a half pounds.
These nutritious eggs contain 68% unsaturated fat and 8 of the 10 essential amino acids we require, including Lysine. Lysine plays a major role in building muscles, calcium absorption, and the production of hormones, enzymes, and antibodies. With a volume equal to 10 chicken eggs, a single emu egg can make breakfast for a crowd. They are also great for baking, producing moist, fluffy cakes and delectable cookies.
Emu eggs are a seasonal item, available from October through April, at select groceries and through your local emu farmer.
Editor: Recipe to follow.
One (Emu) Egg Cake
1 emu egg (roughly 600 grams) separated
1 ½ cup confectioners sugar
1 teaspoon cream of tartar
1 teaspoon almond extract
1 cup cake flour
1¼ teaspoon salt
Preheat oven to 350°. Set out large tube pan. Do NOT butter it.
Beat emu egg white until soft peaks are formed.
Beat in ½ cup of the confectioners sugar and the cream of tartar.
In another pan, beat the yolk until thick. Add the remaining confectioners sugar and almond extract, beating well. Pour over the egg white, folding together gently until well blended.
Mix the cake flour and salt together; then sift over the egg mixture. Cut and fold together. Pour into the pan. Bake 50 minutes. Invert on a wire cooler and let stand until cold. Serve with strawberries.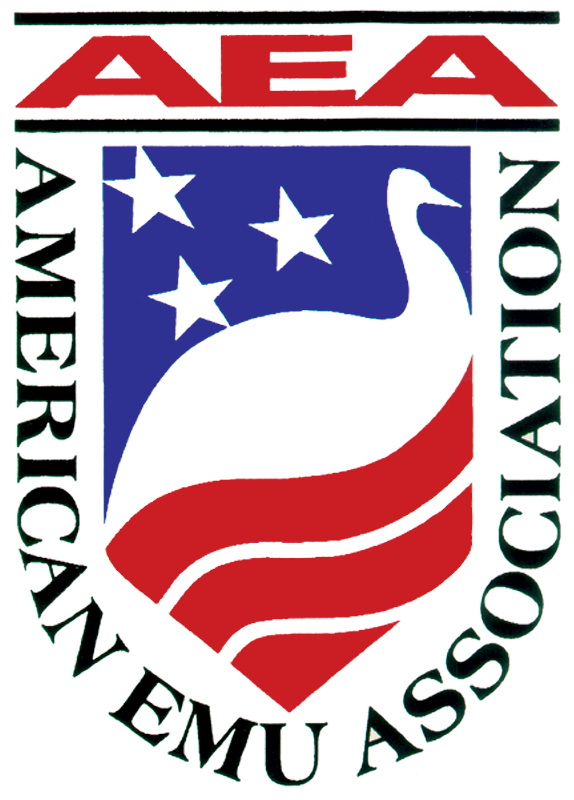 Founded in 1989, The American Emu Association is a non-profit trade association representing breeders, producers and marketers of emu meat, oil and other emu co-products. The emu industry is an alternative agricultural industry, dominated by the small farmer, who is devoted to humane and environmentally positive practices that will produce beneficial products for society. For more information about the American Emu Association (AEA) or the emu industry visit https://aea-emu.org