Heart Healthy Never Tasted So Good!
It may seem odd to hear of a red meat being touted as a health food; but the emu industry is doing exactly that, and with good cause. "Many consumers have been instructed to give up red meat because of cholesterol, but since emu is low in saturated fats, as well as being packed with the vitamins and minerals needed by those with immune deficiencies, it is an excellent health choice," said Charles Ramey, AEA president. Recognized as Heart Healthy by the American Heart Association, emu ranked best in 15 out of 20 essential nutrients in a USDA funded study at the University of Wisconsin.
The results of this research have brought emu to the forefront of alternative meat choices, but the market remains minute compared to standbys like beef or turkey. Last year Americans consumed an estimated 300,000 pounds of emu, this year consumption is estimated at over half a million pounds. "The cattle industry deals in tons, we deal in pounds," laughed Ramey. Ramey went on to say that the American Emu Association receives calls periodically from consumers looking for the lean red meat. "We either provide them with a list of companies that can handle their request, or provide their contact information to the companies," said Ramey.
Emu meat is available either vacuum packed or fresh. It may be mail-ordered from individual producers or can be found at retail in specialty food stores, health food stores and retail establishments around the country. According to AEA, emu is deep red colored meat with no marbling. Because it is very lean, there will be little to no shrinkage during cooking. A moist heat and shorter cooking time is recommended.
Heart Healthy Meat Loaf
2 pounds ground emu
1/2 cup oatmeal
1 chicken egg
1/2 cup water
1 tablespoon Worcestershire sauce
1/4 teaspoon paprika
1/2 cup minced onion
1/2 cup minced bell pepper
Mix all ingredients by hand in large bowl. You should have a very moist mixture. Pour into casserole and bake covered at 350° for 45 minutes. Remove lid and bake an additional 10 minutes. Serves 6.
Emu Scaloppini with Mushroom Sauce
1 pound emu steaks (1/4 inch thick)
2 cups sliced fresh mushrooms
1 1/2 cup chicken broth
1/2 teaspoon lemon pepper
1/2 stick of margarine
1 medium onion, sliced
1 tablespoon lemon juice
1 tablespoon parsley, minced
Lightly pound the steaks until 1/8″ thick. Sprinkle with lemon pepper. In a 12″ skillet, melt 2 tablespoons of margarine over moderate heat. (Add more margarine as needed) Sear emu steaks on both sides and transfer to a platter, cover with foil and keep warm. Add remaining ingredients (except for parsley) to skillet. Bring to a boil and boil uncovered; stirring frequently, until slightly thickened and vegetables are tender. Pour over emu steaks. Serves 4.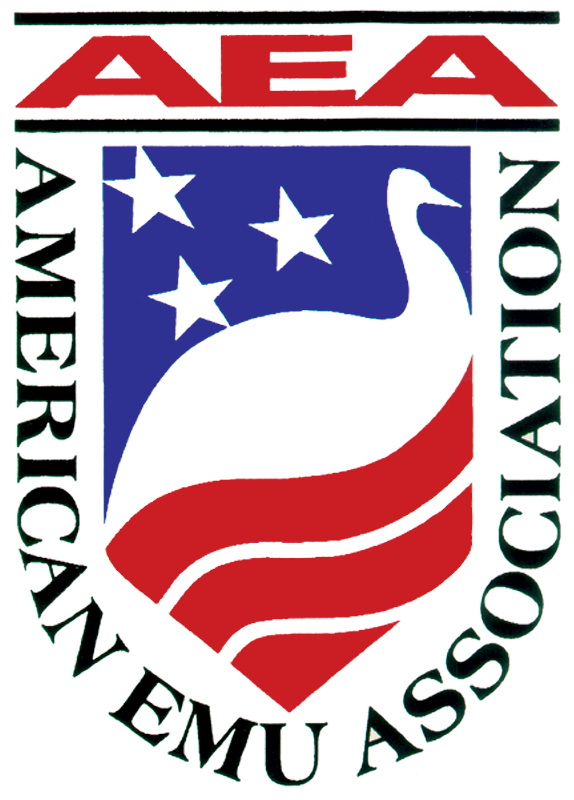 Founded in 1989, The American Emu Association is a non-profit trade association representing breeders, producers and marketers of emu meat, oil and other emu co-products. The emu industry is an alternative agricultural industry, dominated by the small farmer, who is devoted to humane and environmentally positive practices that will produce beneficial products for society. For more information about the American Emu Association (AEA) or the emu industry visit https://aea-emu.org