Farm to Finish Includes Fat, Leather and Feathers – Emu Farmers Do it All
San Angelo, TX – Unlike other forms of livestock production where the animal is sold directly to a processor, the emu industry is currently farm-to-finish. The emu farmer must arrange for the processing of the 14 to 16 month old bird as well as handle sale of the meat and food by-products. One food by-product, the fat, produces an omega-rich oil that is receiving rave reviews for its transdermal, anti-inflammatory and cholesterol lowering capabilities. "I guess it sounds odd to hear that fat can lower cholesterol", states American Emu Association president Charles Ramey, "but animal trials at the University of Massachusetts indicate that emu oil does lower cholesterol when taken internally." According to Ramey, the association hopes to have information on human trial studies to present at their 2006 convention in Madison, Wisconsin. In the meantime, the oil is used in a variety of health and beauty products produced by numerous companies as an inactive ingredient.
In addition to the meat and fat, the emu provides two forms of leather. The body hide provides thin, supple leather used in clothing as well as accessories such as belts, wallets and other items. The leg skins or "leggings" produce an almost reptilian leather that is heavy enough for hardwearing items such as boots.
Less pricey than those of its ostrich cousin, emu feathers have found niches in fashion, fishing and craft industries. Not only is the versatile emu body feather showing up as a trim for hats, but also as an accent for clothing, in hair ornaments, jewelry, and even fishing lures. Some bulk suppliers have waiting lists for the popular straw-like tail feathers that are used in everything from cat toys to floral arrangements.
According to the United States Department of Agriculture, emu are being raised on over 5,000 farms across the country. Many of these farms sell their finished, consumer ready products online or at local farmers markets.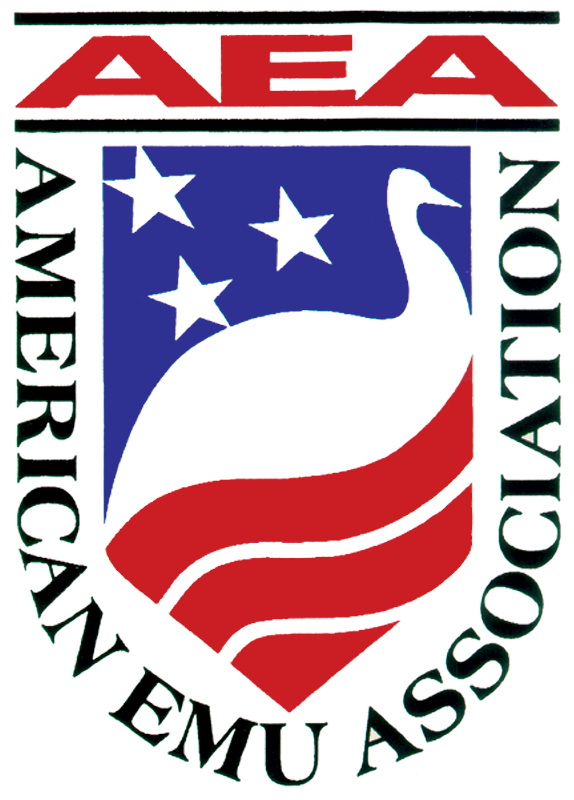 Founded in 1989, The American Emu Association is a non-profit trade association representing breeders, producers and marketers of emu meat, oil and other emu co-products. The emu industry is an alternative agricultural industry, dominated by the small farmer, who is devoted to humane and environmentally positive practices that will produce beneficial products for society. For more information about the American Emu Association (AEA) or the emu industry visit https://aea-emu.org