A Wholesome Combination Oatmeal and emu combine to make healthier, but still flavorful dishes.
San Angelo, TX – Making healthy food choices is important, especially for people under the care of a physician. When family members equate healthy diets with eating cardboard, modifying their eating habits can be an uphill struggle. This can be very frustrating for the cook trying to provide nourishing meals. According to Chef James Ehler of Minnesota, some simple substitutions can update an old family favorite, making it a healthier, but still flavorful dish.
Two adjustments that can be made to meat loaf recipes are fairly simple. Instead of bread crumbs, use oatmeal as a binder. Oatmeal is a complex carbohydrate with high fiber. It will encourage slow digestion and help to stabilize blood-glucose levels. Replace beef with a leaner meat, such as emu. You can use ground emu the same way you use very lean ground beef, says Ehler. Recognized as Heart Healthy by the American Heart Association, emu is low in saturated fats and ranked best in 15 out of 20 essential nutrients in a USDA funded study at the University of Wisconsin. This makes it an excellent health choice for those with immune deficiencies.
Although oatmeal is easily found, alternative meats such as emu currently require a little more effort to locate. According to Charles Ramey, president of the American Emu Association (AEA), the association receives calls periodically from consumers looking for the lean red meat. We either provide them with a list of companies that can handle their request, or provide their contact information to the companies, said Ramey.
Emu meat is available either vacuum packed frozen or fresh. It may be mail-ordered from individual producers or can be found at retail in specialty food stores, health food stores and retail establishments around the country. According to AEA, emu is a deep red colored meat with no marbling. Because it is very lean, there will be little to no shrinkage during cooking. A moist heat and shorter cooking time is recommended for most recipes. Chef Ehler offers several main dish recipes using emu, as well as other alternative meats, on his website www.foodreference.com, including the one below.
Heart-y Emu Meat Loaf
2 lbs Ground Emu 3/4 cup Quick Cooking Rolled Oats 3/4 cup Fresh Tomatoes, chopped fine 1/2 cup Yellow Onion, chopped fine 1/2 cup Green Pepper, chopped fine 2 cloves Garlic, minced 2 Whole Eggs, slightly beaten 1/4 cup Catsup 1 1/2 TB Worcestershire Sauce 2 TB Pickapeppa Sauce OR Spicy BBQ Sauce 2 tsp Oregano 1 1/2 tsp Black Pepper 1 1/2 tsp Salt
TOPPING
1/2 Cup Ketchup 2 Tablespoons Honey 3 Tablespoons Spicy BBQ Sauce
Preheat oven to 350 degrees F.
Mix all ingredients gently, but well and form into a loaf in a baking pan.
Do not over mix, as this tends to make for a tough (too firm) meat loaf.
Shape into a loaf, and using a butter-knife, score a crisscross pattern on top of loaf.
Mix topping ingredients together and coat top of meat loaf.
Bake covered for 45 minutes, uncover and bake another 45 minutes.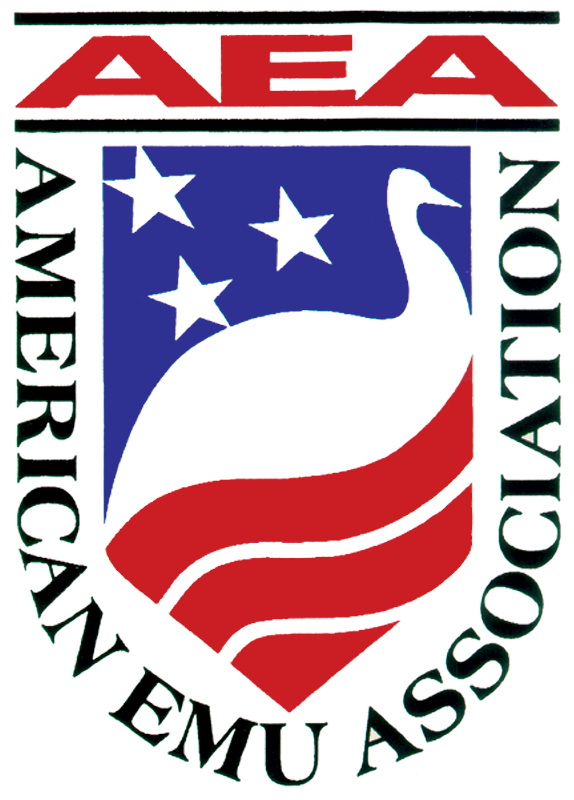 Founded in 1989, The American Emu Association is a non-profit trade association representing breeders, producers and marketers of emu meat, oil and other emu co-products. The emu industry is an alternative agricultural industry, dominated by the small farmer, who is devoted to humane and environmentally positive practices that will produce beneficial products for society. For more information about the American Emu Association (AEA) or the emu industry visit https://aea-emu.org