Emu Oil Trade Rules
In the last year the AEA has turned to outside advisers for our industry to be in line with the world market of fats and oils. Dr Frank Orthoefer presented a presentation at our 1999 convention on the important of trade rules. Dr Orthoefer gave a comparison of where AEA Emu oil standards are to where the Fat and Oil industry is. After continues studying of different trade rules, the AEA has formed a starting point on our trade rules.
Trade rules are designed to give the buyer and seller suggestions on how to form sales contracts, grade oil for further processing, grade oil for specific purposes, standard quantity of net weights, how to handle changes and taxes of contract specifics, terms of
shipment, time of shipments, freight rates, routing, commission or brokerage, arbitration and contingencies. The rules are universal in the trade of different fats and oils. Trade rules are to be reviewed occasional by a review board to insure the rules are up to date with the economy growing times.
AEA has formed three rules to start with. Rule 102 is set up to grade crude Emu oil for further processing. Crude Emu oil needs to meet certain specs. to insure a proper grade after processing. The rule has deviations, for price adjustment of the oil that is off in color and has allow the oil to be bleach to meet a color range.
Rule 103 is designed to defined Emu oil grades for specific purposes. Emu oil has been defined into three different grades, Crude Emu oil, Once Refined Emu Oil and Fully Refined Emu Oil. The grades are defined with different specs. The buyer and seller would decide which grade would fit their application. For example: Crude may be used for soap and industrial applications, Once refined may be used as a topical application and Full refined could be used for pharmaceutical or nutritional supplement grade. Again this rule has taken in account of deviations. The buyer and seller can apply the percentage of deviation to the contract price.
Rule 104 is set up to standardize the unit of weight of Emu oil. The rule gives net weight of five gallon and fifty-five gallon containers.
The rules have been number 102,103 and 104 for a purpose to allow more rules in the future.
By setting up different grades, it has allowed AEA to start an oil certification program.
The following is a collection of trade rules in regards to trading emu oil
Trade Rules for Crude Soybean compare to Emu Oil
Rule 102
Rule 102 – GRADE, QUALITY, SETTLEMENTS OF CRUDE EMU OIL FOR FURTHER PROCESSING AND REFEREE CHEMISTS- view the pdf document
Emu Oil Trade Rule 103
RULE 103 – DEFINITIONS OF GRADES AND QUALITY OF EMU OIL USED FOR SPECIFIC PURPOSES – view the pdf document
Table for Emu Oil Trade Rules 102 and 103
Rule 102 – Grade, Quality, Settlements Of Crude Emu Oil For Further Processing and Referee Chemists – view the pdf ducument
Rule 103 – Definitions of Grades and Quality of Emu Oil Used for Specific Purposes –
Rule 104- RESERVED FOR FUTURE USE
RULE 105 – QUANTITY
Section 1. UNIT OF WEIGHT – print the pdf document

Emu oil shall be sold on a net weight basis in pounds (kilograms). Unit weight is 7.6 lbs. (3.447 kg)/gallons (e.785 liters).
Section 2. UNIT OF SALE
The unit of sale may, by mutual agreement between Buyer and Seller at time of sale be by the drum, or 5 gallon pails. If sale is made in containers the approximate weight of the containers in net pounds shall be specified.
The following container net weights in pounds will be considered as standard weights unless Buyer and Seller mutually agree on some other agree at the time of sale.
Steel Drum …………………………………………………………… 400 lbs. (181.4 kg)
5 Gallon Pail …………………………………………………………… 38 lbs. (17.235 kg)
Section 3. TBA/future use
Section 4. TBA/future use
Section 5. TOLERANCE
The tolerance shall be one standard deviation above net weight.
RULE 106 – CHANGE AND TAXES
Section 1. CHANGE IN CONTAINER TYPE – print the pdf document.

In the event that delivery is taken in a different container than specified in contract, the Seller's container differentials prevailing on date of change of specifications shall apply in determining the invoice price of a specific delivery against contract.
Section 2. CHANGE IN OIL TYPE
In the event that Buyer takes delivery of refined oils against a contract written on a "crude basis," the Seller's differentials on refined oils prevailing on date of change of specifications shall apply in determining the invoice price of a specific delivery against
contract.
Section 3. CHANGING UNIT DELIVERY
In the event that contract is drawn on a carload basis for direct shipment from plant, and Buyer elects to take delivery in L.C.L. quantities, the Seller's L.C.L. or warehouse differential over carload on date of specifications shall apply in determining the invoice price of a specific delivery against contract. Any additional transportation costs are for the account of Buyer.
Section 4. CHANGE IN DELIVERY POINT
If Buyer requests shipment to other points than the delivery point specified in contract, any increase or decrease in Seller's cost is for the account of Buyer.
Section 5. TAXES
Any taxes now or hereafter imposed by the United States Government or by any taxing body upon the manufacture, sale transportation and/or use of Emu Oil are for the account of Buyer.
RULE 107 – TERMS
Section 1. PAYMENT AND SETTLEMENT – print the pdf document
Unless otherwise specified at time of sale, terms of payment on emu oil are to be net cash – sight draft, bill of lading attached. All settlement adjustments are due immediately upon agreement on basis of settlement between final Buyer and original Seller.
Section 2. DISCRETION
Seller reserves the right to restrict the terms of payment, if, in his judgment, the financial responsibility of the Buyer does not warrant shipment on terms originally stated in contract.
Section 3. DEFAULT IN PAYMENT
Failure to accept delivery of or pay for a specified quantity of emu oil covered by contract shall at Seller's option release Seller from making further deliveries. In case of default in payment when due, the whole sum owed by Buyer shall become due at once.
Section 4. MULTIPLE BILLING AND/OR COMPOSITE SAMPLING
Multiple billing and invoicing of tank cars or tank trucks and/or composite sampling shall be determined by mutual agreement between Shipper and Consignee, and when so determined, shall apply to settlements with all intervening buyers, if any.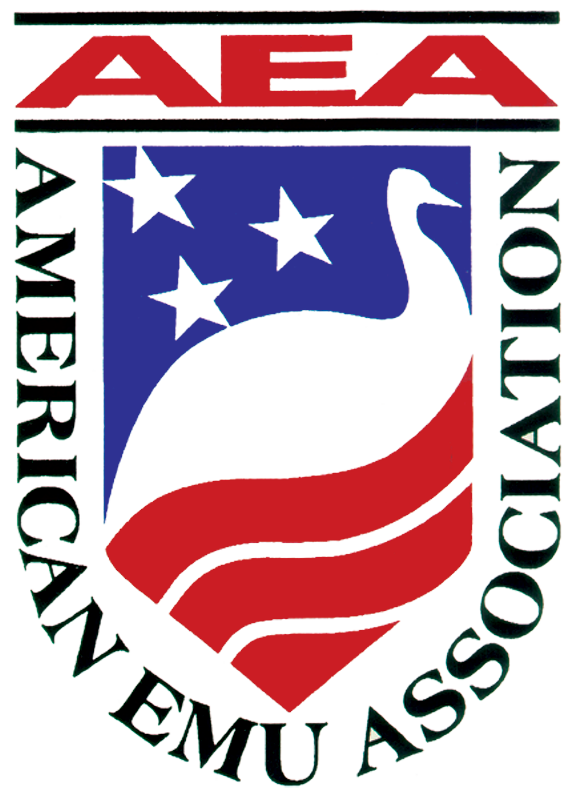 Founded in 1989, The American Emu Association is a non-profit trade association representing breeders, producers and marketers of emu meat, oil and other emu co-products. The emu industry is an alternative agricultural industry, dominated by the small farmer, who is devoted to humane and environmentally positive practices that will produce beneficial products for society. For more information about the American Emu Association (AEA) or the emu industry visit http://aea-emu.org or call 541-332-0675.