While there are many emu product suppliers listed on the internet, we hope that you will consider shopping with one of our AEA Certified™ Business Members (listed below alphabetically).
Please note that this is not a complete membership list of the American Emu Association. This is a list of our members who have opted to participant in our Certified Business Member Program.
In order to be approved as an AEA Certified™ Business Member suppliers must take steps to substantiating their businesses. This includes providing proof of liability insurance, and agreeing to follow ethical business practices, among other things. Those selling pure emu oil must also be approved under the rigid requirements of the AEA Certified™ Emu Oil Program. This helps ensures that consumers who are purchasing emu oil are receiving AEA Certified Fully Refined® Emu Oil that is pure and unadulterated.
3 Feathers Emu Ranch and Farm, LLC
Business Description
At our small family owned/operated ranch, nestled in the deep creek valley of central western Washington, we've been raising emus since 2009. Our mission: to provide premium emu oil products for healthy, natural, effective skin and body care. We use only AEA Certified Fully Refined oil in all our products. We make most of them ourselves in small batches using local ingredients whenever possible. We sell USDA and WSDA emu meat; emu eggs, chicks, and birds in season; plus handcrafted crafts from emu feathers, shells, and leather. Tours/events available by appointment. We encourage you to try our products for yourself.
Business Description
As America's leading emu farm, Amaroo Hills is the leading seller of USDA inspected emu meat and US-domestic emu oil. With two farm locations, in Tennessee and North Carolina, we are able to supply wholesale the finest AEA certified emu oil. We also sell at wholesale and at retail USDA inspected emu meats. Our emus are raised naturally on large open pastures without the use of hormones, antibiotics, or steroids. Our farms are certified by the NPIP and are routinely inspected by state veterinarians through the program. 100% Raised and Made in the USA.
Business Description
For the last 25 years, LB Processors, LLC has been the leader in high quality emu oil. We are the only AEA certified FDA registered manufacturing facility which ensures GMP's (Good manufacturing practices) are followed. Through our state of the art, all natural process, we can deliver all quantities of AEA Certified emu oil that is always natural, stable and odorless. Our emu oil can be utilized in many nutraceutical, dietary supplement and cosmetic applications and can also be a stand-alone product. Please let us know what we can do to earn your business today.
Business Description
Montana Emu Ranch Manufactures and Distributes All Natural Personal Care Products and Pet and Livestock Products. We raise Emu and sell Montana State Inspected Emu Meat. We do not sell directly from the ranch but have stores that carry our products listed on our website. Our products can also be purchased from our Website for people who do not have a store near them that carries our products.
Business Description
Platinum Skin Care offers a wide range of professional skin care products formulated to address most skin problems. Our products can help you obtain and keep vibrant, healthy looking skin at any age. We offer superior quality alpha hydoxy acids, certified peels, facial cleansers, glycolic peels, anti again wrinkle creams, emu oil, retinols, antioxidants, peptides, stem cells and more. We also manufacture, bottle and label skin care products for several other distributors. Platinum Skin Care is woman owned and operated and has been helping people achieve skin care success since 2001.
Business Description
Founded in 1993, We have been involved with the AEA for decades. We have become one of the largest producing farms in the country. All of our emu oil meets or exceeds AEA standards. Retail, wholesale, and distributor sales welcome. Our products are sold nationwide.
Business Description
Songline focuses on the development and marketing of Emu Oil products derived from emu grown on select, family farms in New England. All farms follow humane, natural and sustainable practices which produce the highest quality oil; free of hormones, unnecessary antibiotics, chemical pesticides or herbicides; certified by the American Emu Association. The birds have plenty of space, shelter, fresh water, sunshine and attention; standards we set during our 20 years emu farming. We have products for anti-aging, luxurious hair, healthy pets and pain management; offering a 60-day money back guarantee and free shipping over $75.00. Know your source!
Business Description
We supply retail & wholesale sales of AEA Certified Emu Oil under the Sugar Maple Emu Naturals label along with Purple Emu Oil Products. Through our family emu farm we have produced, distributed and sold quality Emu Oil and Emu Oil related products with the highest concern for the satisfaction of our customers. All products carry a full 30 day satisfaction guarantee. We provide the highest quality Certified Emu Oil from NATURALLY raised American emu.
Uniquely Emu Products, Inc.
Business Description
Offering Emu Oil products for every need. Anti-Aging, Pain Management, Skin Care, Bath & Hair Care, and Wound Care. Each formula is made with only the finest ingredients such as certified emu oil, aloe vera, natural plant extracts, and skin nourishing vitamins. Our Pure Emu Oil is AEA Certified Fully Refined® and sourced from US emu farms. We're AEA Certified Bottlers and offer custom bottling options and private labeling. 60 Day Money Back Guarantee. We also offer eggshells, egg stands, and emu feathers. Makers of Clearly Emu™, Emu Essence™, Emu Essence Naturals™, and Animal Basics™. Retail; Wholesale; Bulk; Domestic; International.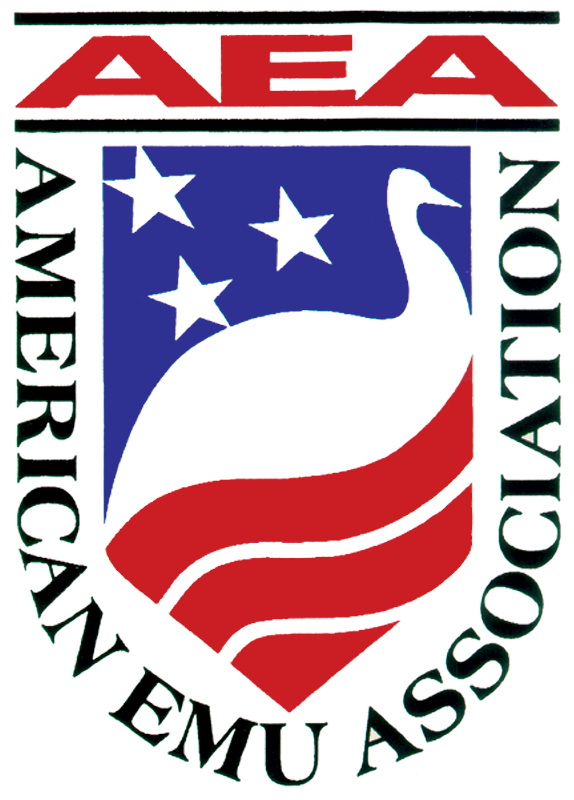 Founded in 1989, The American Emu Association is a non-profit trade association representing breeders, producers and marketers of emu meat, oil and other emu co-products. The emu industry is an alternative agricultural industry, dominated by the small farmer, who is devoted to humane and environmentally positive practices that will produce beneficial products for society. For more information about the American Emu Association (AEA) or the emu industry visit http://www.aea-emu.org or call 541-332-0675.
The American Emu Association makes no claims expressed and/or implied nor does it endorse any specific product.
AEA Certified Fully Refined®, AEA Certified™, AEA Certified Emu Oil™, AEA Certified Business Members™, AEA Certified Emu Oil Program™, and Emu Oil Life Just Got Better­® are trademarks of the American Emu Association and can be used only by AEA members with board approval.
Unauthorized use of our trademarks will be considered trademark infringement and will be dealt with accordingly.  ©Copyright 2018 All information contained within this site is the property of the American Emu Association (AEA). No information on this website can be used or reproduced without permission.