2014 National Emu Convention Draws Near
FOR IMMEDIATE RELEASE
Illinois Welcomes the American Emu Association (AEA)
East Peoria, IL – On July 18th-20th emu farmers from around the United States will attend the 3 day 2014 American Emu Association (AEA) National Convention held this year at the Embassy Suites Hotel in East Peoria, Illinois. AEA members and other emu growers will meet for 3 days of education and demonstrations with a chance to meet new people and visit with old friends. AEA Board members, Certified Business Members (CBM) and State Presidents will meet one day prior to the start of the convention.
Convention attendees will be brought up to date on industry concerns, be given information that will put more money in their pockets and all attendees will have the opportunity to participate in round table discussions. Ample time will be included to network with other emu farmers, product companies and processors from across the nation and around the world.
The "EMU MALL" will offer the opportunity to browse booths that showcase emu related products such as health/beauty products and emu egg artwork, while others will offer farming merchandise or information. This exhibit area will be open to the public on Friday and Saturday. In the "EMU MALL" you will also find the "Emu Egg Art Contest" on Friday from 9 am – 6 pm. Contest entries will be on display and you will have the opportunity to bid on the eggs of your choice. Online bidding is also open until Thursday, July 17th at www.AEAEggArtContest.com.
The focus of this year's convention is the "25th Anniversary Celebration – 25 Years Of Yesterday's Memories, Joys Of Today & Hopes For Tomorrow". Topics will include Industry Status, Profitability, Business Opportunities, Marketing, Benefits of Emu Oil and the Basics of Raising & Handling Emus.
Featured speakers will include – Maria Minnaar, the Godmother of the Emu Industry and author of the Emu Farmer's Handbook l & ll, and Todd Green with information on ratites and what they have learned about cassowaries; Mohammad S. Alam, PH,D, on "Fats & Oils: Chemistry, Types of Fat and Nutritional Values"; Ngon Nguyen on "Alpha-Gal Meat Allergy & Emu Farming: My Allergy, My Farm & Our Industry" along with Paul Binford and Marsha Huddleston on "Feed Effects on Oil Characteristics" to help emu farms make more money.
Round Table discussions including hatching, fencing, processing, catching and loading, etc., a discussion of Today's Challenges in the Emu industry, Great Hints, Tips & Ideas from others and the annual AEA business meeting along with a Friday evening Welcome Night and a Saturday night Banquet, will help to fill this 2 1/2 day event.
"There will be an incredible amount of information provided", stated Susan Wright, 2014 convention registration coordinator. "We plan to share a lot of information about the emu industry and will spend quality time with other emu growers." New information and industry insights will be shared and there will be some new promotional brochures available to those looking to market their birds, oil and meat.
Come celebrate the 25th anniversary of the American Emu Association. Join in the fun. Meet old friends and make new ones while sharing your memories, joys and hopes.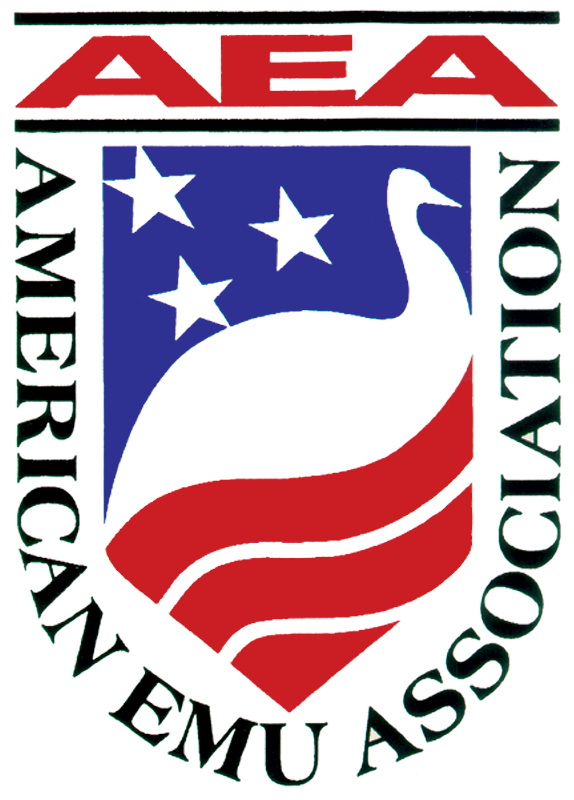 Founded in 1989, The American Emu Association is a non-profit trade association representing breeders, producers and marketers of emu meat, oil and other emu co-products. The emu industry is an alternative agricultural industry, dominated by the small farmer, who is devoted to humane and environmentally positive practices that will produce beneficial products for society. For more information about the American Emu Association (AEA) or the emu industry visit https://aea-emu.org or call 541-332-0675.